Meeting on Thursday August 17, 2017
Update —
This Thursday Aug 17, 2017 Jimmys Santee
6 pm-7 pm Social Hour and Dinner
Note- Candidates can speak during this time for 5 minutes max on LOCAL ISSUES only.
7 pm greetings and introductions
Dem announcements
Speakers Councilman Ben Kalasho on El Cajon
Speaker Sharon Fox- Dump on Duncan- WE CAN BEAT DUNCAN HUNTER !!!
Speaker- Phil Connor – Stopping Proposed Power Station Santee ! Thank you Phil and Wendy Connor. THEY STOPPED SDG&E !
Speaker Ana Nida- update on El Monte Sandmining Lakeside. Sale has gone through. Helix Water has sold 500+ acres 10 million dollars. New owners plan to sand mine for 50 years!
WE CAN STOP THIS !
Save the date! Sat September 9 East County Dems fundraiser $75
Save the Date East Co Dems September 21st meeting Jimmys Santee Nathan Fletcher speaker.
—
This is your reminder that the Easy County Democratic Club meets next Thursday evening, August 17, 2017.
Our featured speaker is Ana Nita, a Lakeside resident who has become an expert on the sand mining land deal near the San Diego River.  You may recall that she spoke to us before about the then, current status, of this bait and switch plan that featured the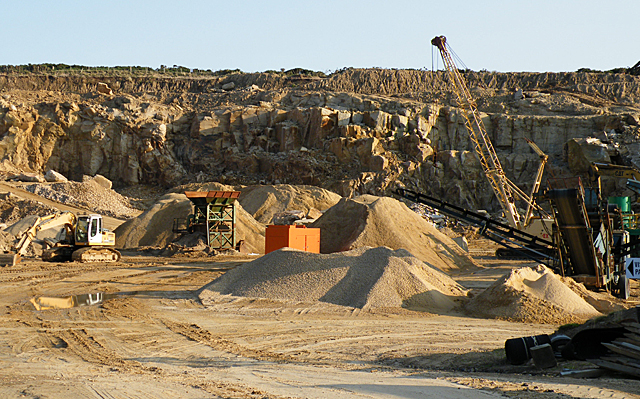 investors plan to purchase the land for a golf course, which switched to a sand mining plan as soon as the investors had the deal in place with Helix Water District.  Ana will update us on what has happened since then, because the investors have paid the entire amount due to the water district, so they can now move ahead, if the county supervisors approve.   It is my understanding that the Lakeside Planning Board voted against the plan.  However, their position is advisory only.  The county supervisors will likely approve, unless we mount opposition that they cannot ignore!  Since this plan will cause environmental havoc and potentially reduce the water table so wells of residents run dry,  it is imperative that we stand for what is a decent plan for the residents.  Get your marching pace up to speed for this!
As usual, our meeting starts with a social hour at 6 p.m. and the business meeting at 7 p.m.  We meet at Jimmy's Restaurant, 9635 Mission Gorge Road, Santee, CA.  If candidates wish to come and speak prior to 7 p.m. meeting, we welcome them, then, so they can leave early and move on to another event.  We request each of them to focus on what they will do about our areas' current and future issues.
We hope to see you next Thursday!