The President's New Years Message
I hope your holidays have been ones that refreshed and invigorated you and your family and friends.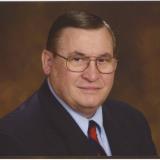 As you may know, our East County Democratic Club (ECDC) has lost a co-president, John Martes. His wife, Gloria Martes, first vice president, kindly sent an invitation to a celebration of his life on January 5, at the Elks Lodge in El Cajon. The room was completely filled, and many had to remain outside in the hall area. It was truly a fine celebration of John's life. Both family and friends made laudatory comments about his unusual record of accomplishments and generous acts of kindness. We all miss him.
Bonnie Price
President