November 19th Meeting
We have fine meeting ahead, on 11/19/15!  Since it is the time of the year when usually think kindly about others, our meeting will host Brian Midkiff, Community Outreach Coordinator, Meals-on-Wheels Greater San Diego, Inc.  Since Brian has not yet provided his biographical information, as promised (webmaster's note: here is a link to his LinkedIn bio, where I also found the photo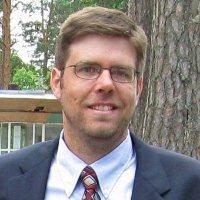 ), all I can communicate is this.  Don't mistake this lack of information as a lack of enthusiasm for his commentary.  He's so busy helping others that he just forgot our request for his biographical information to share with all.  That's a good enough reason to show up and applaud his work. 
So, be there by

7 p.m.

for the meeting.  Or,  come at

6 p.m.

to dine and socialize, followed by participation at our meeting.  As you know, we meet at MJ's Restaurant, 526 North Second Street, El Cajon, CA.  
On still another note:  Our December meeting will be on the second Thursday, 12/10/15, at

6 p.m.

 So, please alter your schedules.  Candidates from all over who want to see us are welcome, because there will be no San Diego County Democratic Party Holiday event.
See you soon.
Bonnie, Co-president with Diana Picone!