June 18th Meeting
We have TWO wonderful, well-qualified speakers coming to our meeting on June 18, 2015!!  These women work for the International Rescue Committee (IRC).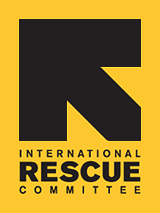 IRC serves the entire world by helping people who have fled from violence, oppression, and tyranny of one kind or another.  Our speakers work here in San Diego County, and have project operations in El Cajon, serving mostly Middle Eastern and Latino immigrants adjust to new cultures foreign to them.  
Here are the bios of our speakers:
Sharon Kennedy
Sharon Kennedy is the Development Manager at the International Rescue Committee in San Diego.  She has been working at the IRC since 1996 when she started as an Employment Specialist helping refugees to find their first job.  Prior to the IRC, Ms. Kennedy was an Assistant Resident Dean at UC San Diego. She also served as  Peace Corps Volunteer in Thailand.  Ms. Kennedy has a Master of International and Intercultural Management from the School of International Training in Brattleboro, Vermont and a BA from UC San Diego in Political Science.
Amber Lawless
Amber started with the IRC San Diego Immigration Department as an Americorps VISTA in December 2008.  After completing her year of service she joined the Immigration Department as a Case Manager.  Gaining  BIA accreditation in July 2011, Amber spent three and a half years seeing clients and assisting in the department's grant programming.   In July 2013 Amber became the Immigration Supervisor and later Program Manager  in September of 2014.  Amber received her BA in Political Science from Calvin College and an LLM in Human Rights Law from the University of East London.
You won't want to miss this meeting!  Bring your questions on your tablet or notepad!!!  Also, bring a friend or two!!
Remember, we now meet at MJ's Restaurant, 526 North Second Street, El Cajon, CA 92021.  American, Greek, and Mexican food!!!
See you there!!!
Bonnie Price and Diana Picone
Co-presidents, ECDC
P.O. Box 972
El Cajon, CA 92022-0972