February 20th Meeting – Francine Busby
This Thursday at Coco's Restaurant, 1025 Fletcher Parkway, El Cajon,CA. we will have our monthly meeting.
Beginning at 6 pm. during the social hour our guest will be Judge Michael J Popkins. Judge Popkins is 1976 graduate of USD Law School. He served in the capacity of Public Defender, first in LA County from 1978 to 1985, and San Diego County from 1985 to 2013. In addition he served as a professor at Cal Western School of Law from 2009-2013. He was appointed to his current position as a San Diego County Superior Court Judge, on May 21st, 2013, by Governor Jerry Brown. He is up for election in November 2014.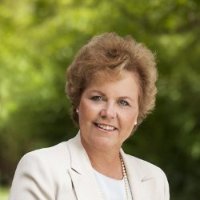 Then at 7, we will begin our business meeting and our special guest speaker for the evening will be San Diego County Democratic Party Chair, Francine Busby. A graduate of UC Irvine, she has been a resident of San Diego County since 1988. She has been involved in education, successfully running two school bond campaigns, and being elected and serving on the Cardiff School Board during the past 2 decades. She has also been a candidate for Congress. In 2013 she was chosen as the new Chair of the SD County Democratic Party. She is also the Executive Director of Run Women Run.